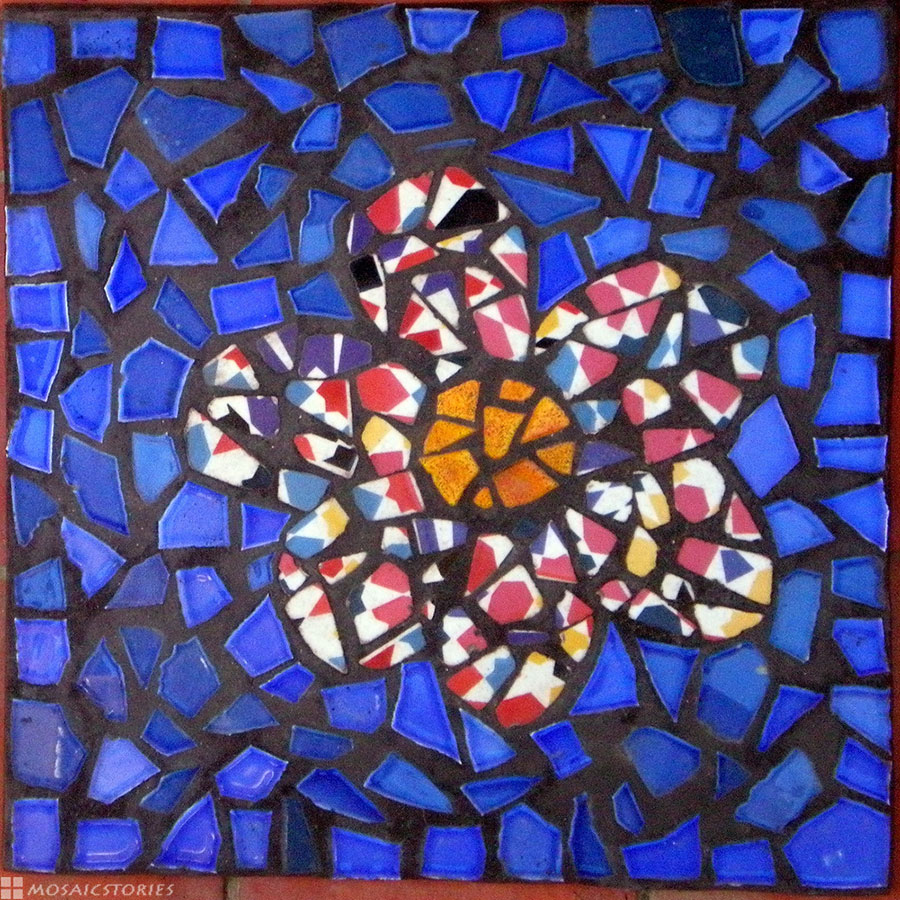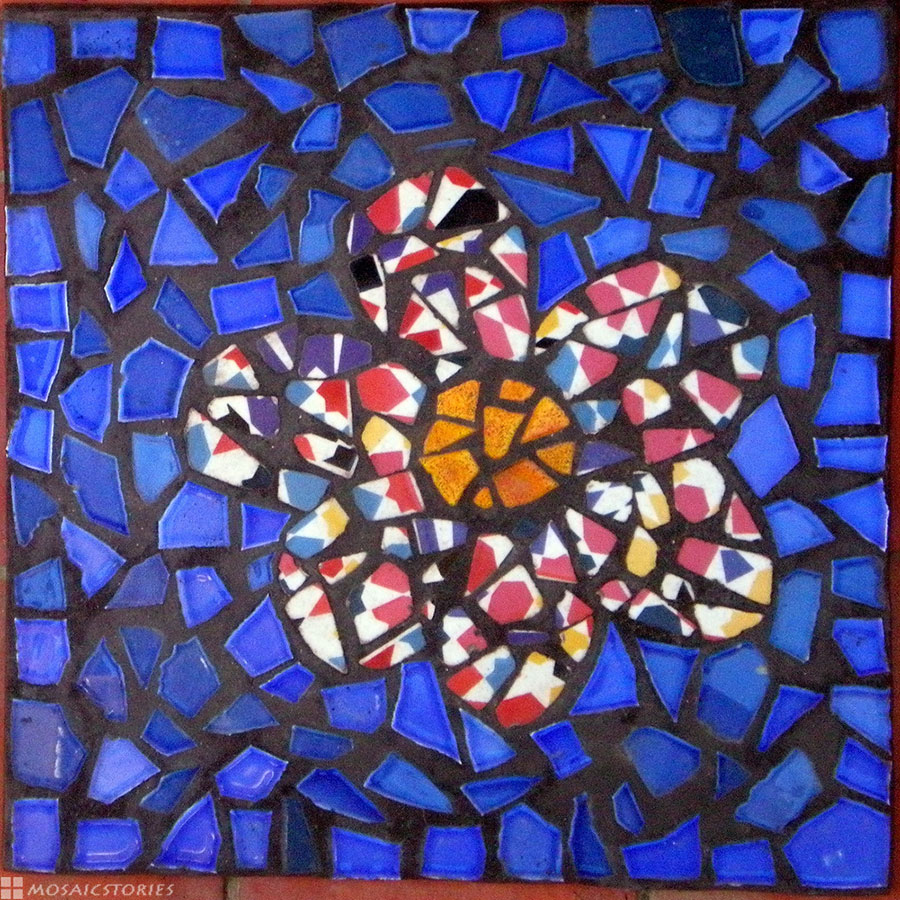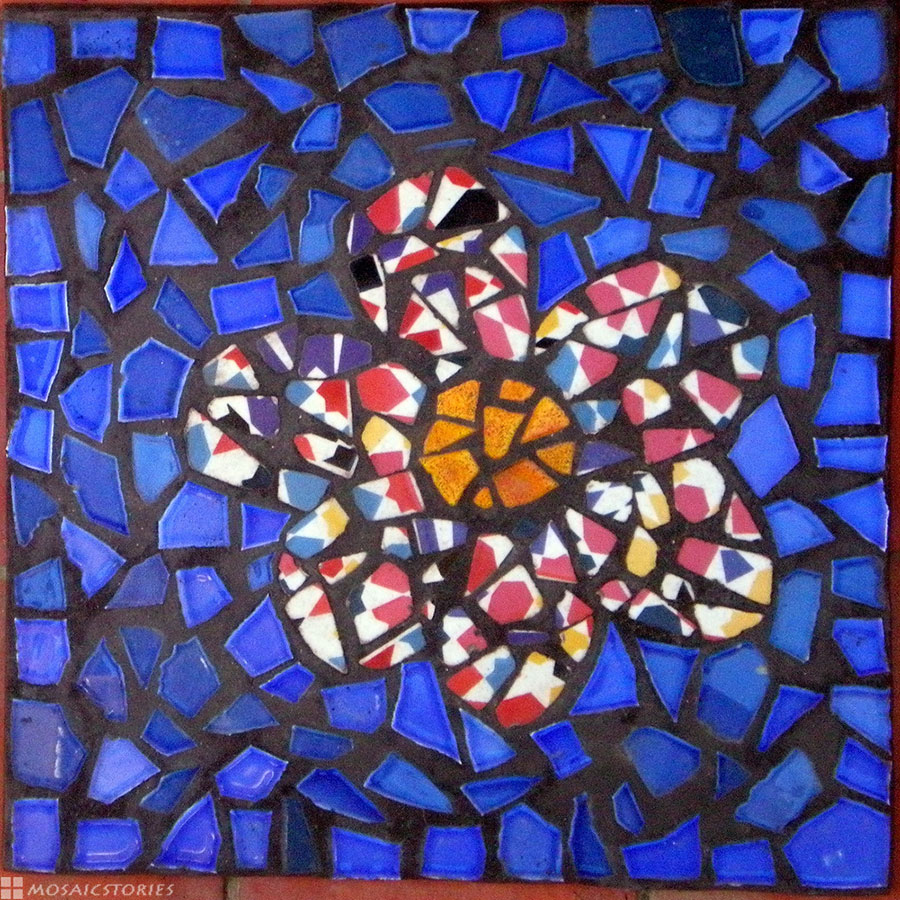 What do Japanese stepping stones have in common with Pompeii the city of the thousand mosaics?
Stepping stones were already used in Pompeii and other Roman cities to enable its citizens to cross the often flooded or waste covered streets without any inconvenience.
At the same time carriages were able to pass the stepping stones which left enough space for their large wooden wheels.
In Japanese gardens stepping stones had very same very practical function, allowing to stroll through the gardens without soiling expensive clothes and shoes.
Stepping stones are ideal surfaces to cover with mosaics as they are large enough to covert hem with more intricate motives and at the same time one can even tell mosaic stories across a series of stepping stones thus inspiring the stroller.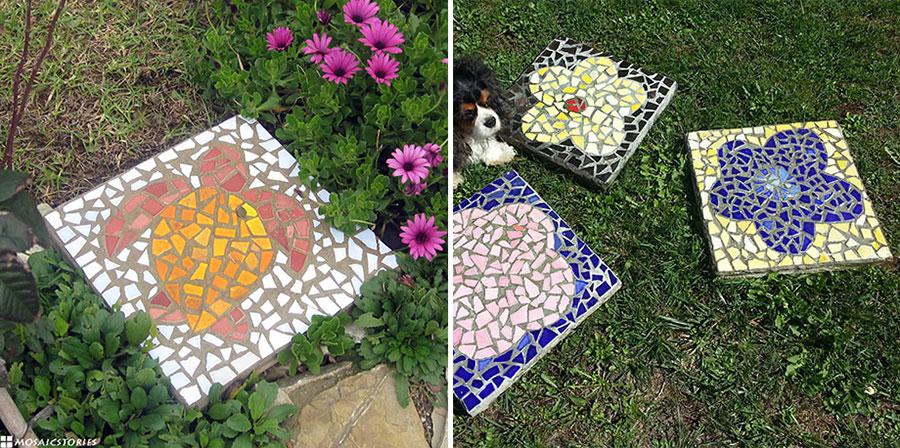 Stepping stone mosaics are hardy and winter proof. However we recommend to use materials that do not get slippery when wet or covered with Autumn leaves.
A slight joint elevation can provider further grip in this respect.
For this project we used standard concrete plates measuring 40x40x4cm.
The first step is to draw the motif (flowers, animals etc.) on paper. Then lay the tiles onto the paper. As we used Bits in this case we played with colors and contours until the mosaic seemed perfect.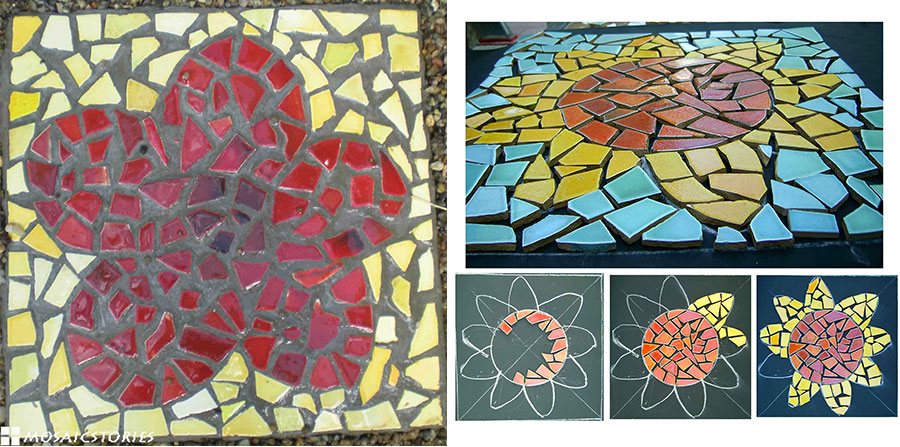 We then transferred the bits directly to the stepping stone. One can also use a transfer foil that is pressed onto the table lay-out and thus transfer the whole mosaic as it is onto the stone plate.
Of course it is fun to do this with a number of stepping stones where each one tells part of a story, be that Peter Rabbit adventures or whatever takes your fancy.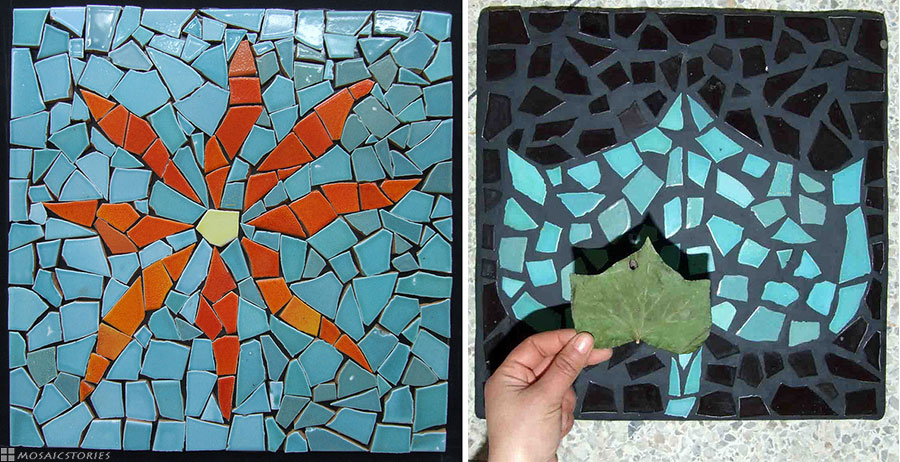 The bits are then glued to the stone bit by bit with tile mortar from your DIY store.
Use a palette or putty knife to glue on the soft-bits. Put the glue onto the bits or the pot whichever you are more comfortable with. Press on the bits for a few seconds.
After the glue has hardened (see inscription for hardening times) mix the joint mortar and fill spread it with a sponge or a grouting rubber across all surfaces.
Simply wipe away excess mortar with the well squeezed sponge.
After another 15 minutes drying time you can carefully wipe across the pot with a damp cloth.
After an hour of hardening the surface can be polished with a dry cloth which gives the Soft-Bits their unique shine and your Soft-Bits flower pot is completed!
Our stepping stone video shows the workflow in detail: Youtube Video and Flower Motif YouTube Video