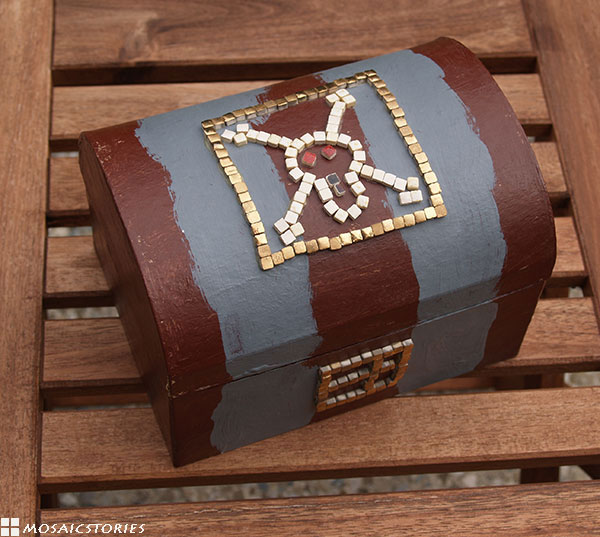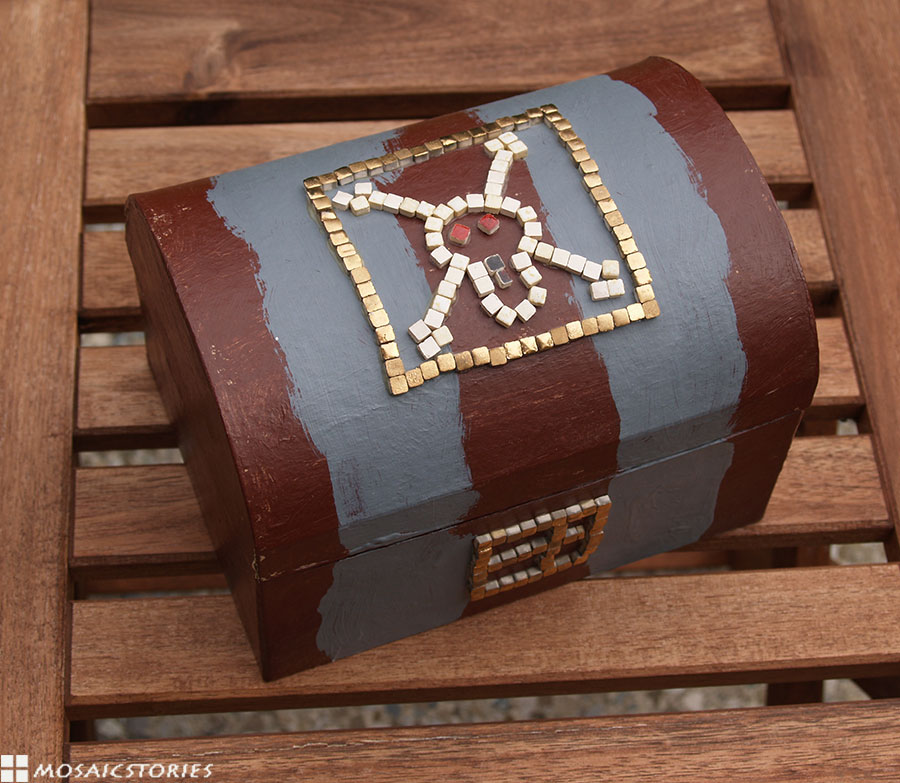 The treasury chest was one of my very spontaneous ideas when I browsed a small creativity fare in Munich.
As a matter of fact it was a Matryoshka set of three treasury chests: a bigger chest containing a smaller chest which contained an even smaller chest.
The first chest gobbled up some of my everyday jewellery, while the second chest immediately was claimed by my younger son, aged eight at the time.
And of course he would not want it bland as it came, he wanted it to become a true treasure chest where he would safely stow away his most cherished objects.
Painting was too ordinary. He leered at the new golden mosaic tiles. It had to be them, and the symbols he intended to depict on the chest were obvious too- after all nobody should touch his treasure chest – not ever!