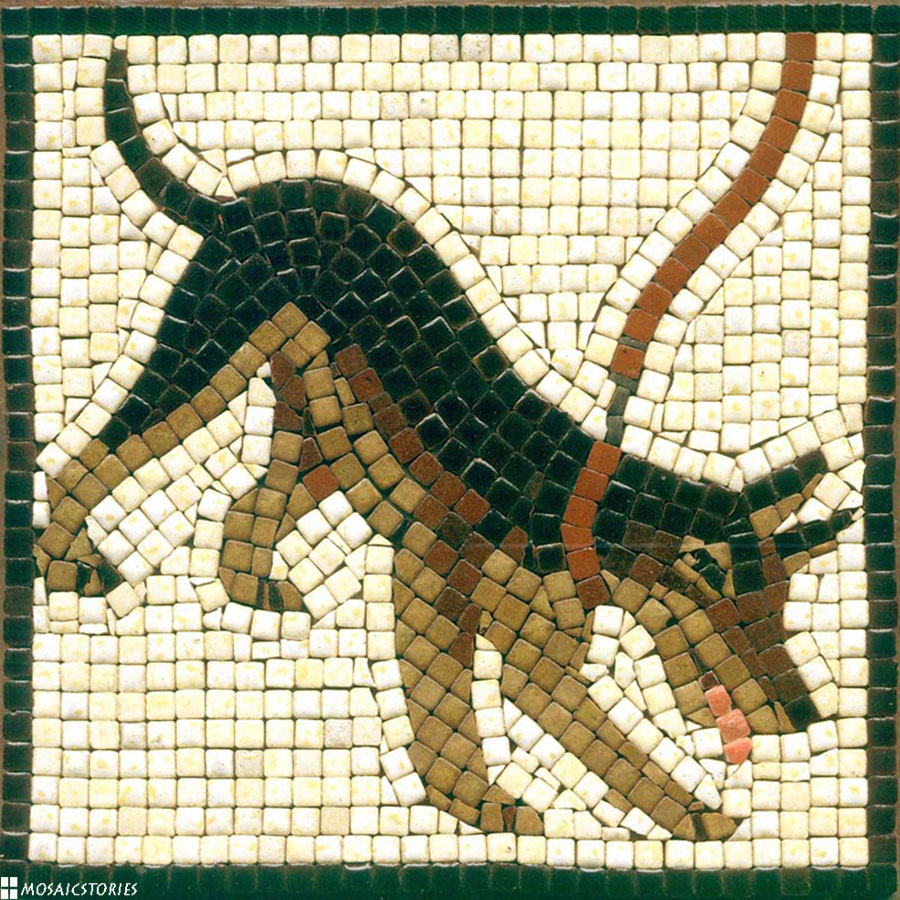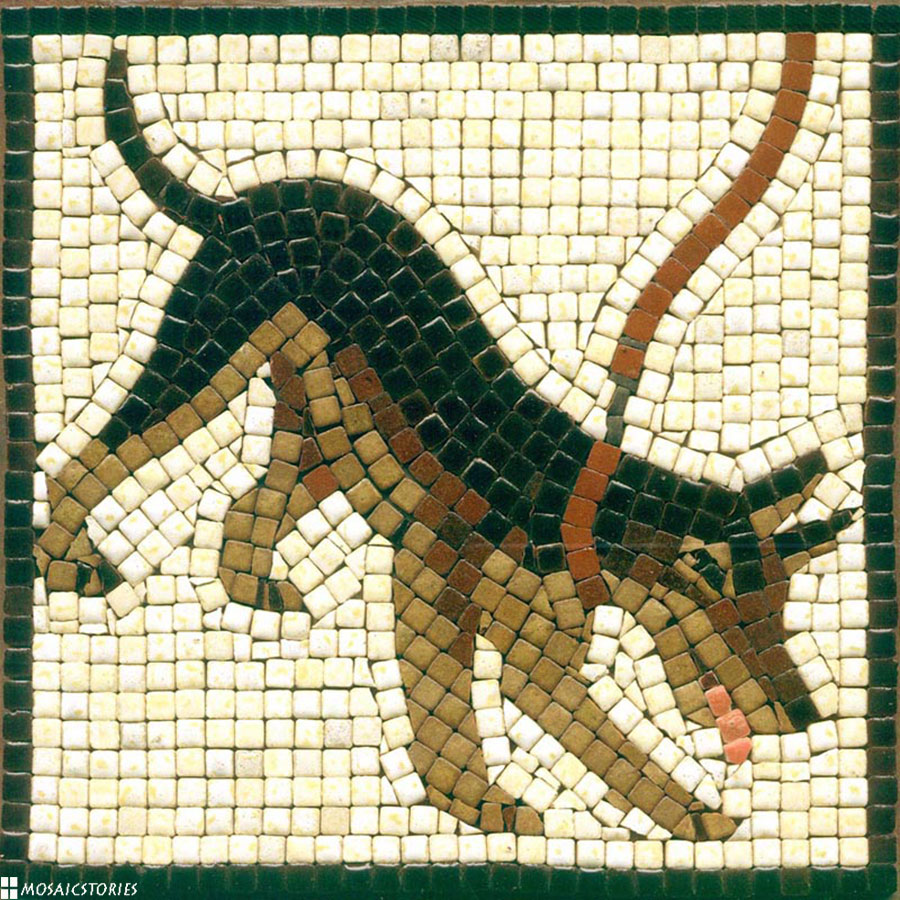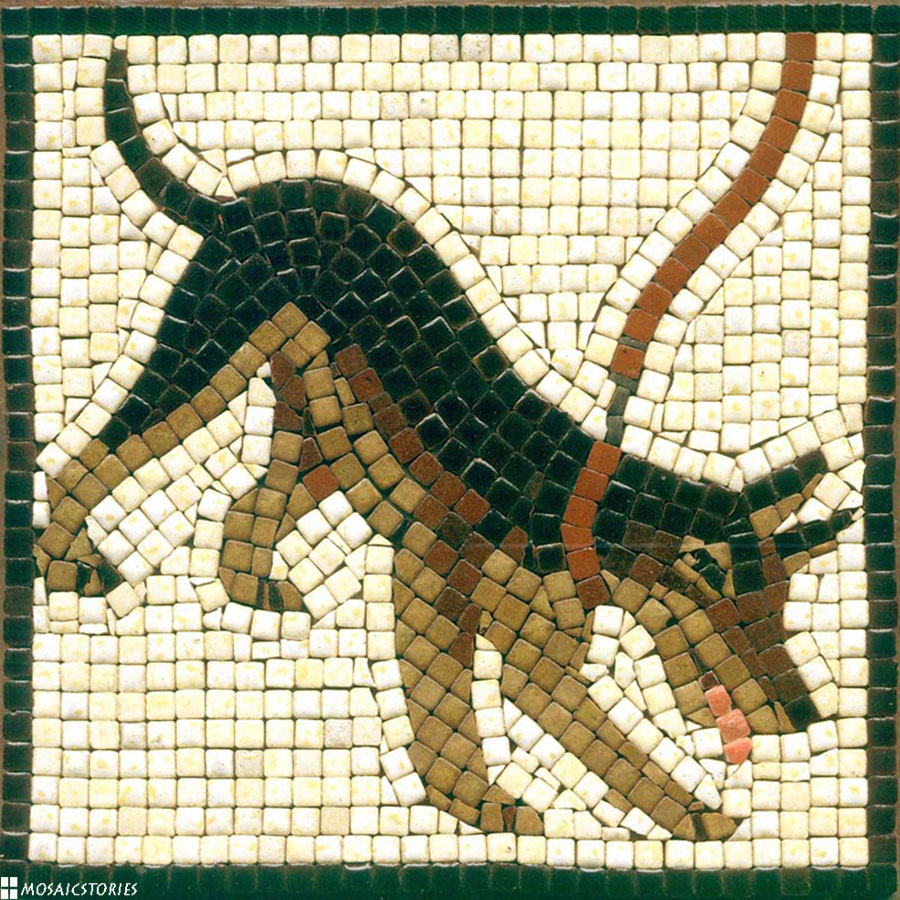 Even in roman times dogs were the most widespread companion animal throughout the empire.
Accordingly dogs featured in many of their mosaics covering entrance areas or patios of many roman villas.
The House of the Tragic Poet  is a typical 2nd century BC Roman house in Pompeii, Italy. The vestibule floor was decorated with a mosaic picture of a domesticated dog leashed and chained to an arbitrary point. Below the figure were the words "CAVE CANEM", an ancient warning equivalent to the modern "Beware of the Dog". (source: Wikipedia)
This mosaic showing a guard dog was found in the entrance, or atrium, of the the House of Vesonius Primus (also known as The House of Orpheus) in Pompeii.
The fact that mosaic originates from the Latin expression Musaicum Opus which means the creation dedicated to the Muses reflects the heights to which the roman artisans had developed this art through ever more complex and richer mosaic techniques
Whilst pre-Christian mosaics were strongly characterized by geometrical motives figural motives became dominant from the first century on with an explosion of colors around the time of Hadrian's reign.
Hitherto unknown color compositions spread from artisan shops in the northwest African parts of the empire.
Our Roman dog is to pay homage to the origin of many startling mosaics from Constantinople to Tangiers.
Many products Alea Mosaik has styled are created from small ceramic cubes only 5x5x5mm in size. Our visual system finds it easy to interpret this granularity in a shifting way, either as non-discrete or discrete at regular indoor distances we find in homes or offices or on standard terraces.
Alea's mosaic cubes thus follow the tradition of Roman mosaics structures and North African color richness.
Whereas Roman artisans employed large teams of stone cutters who most certainly slaved away under harsh work conditions, Alea Images uses 21st century technologies to produce a vast spectrum of mosaic cubes and bits of varying granularity and many shades of color.
Here you will find our roman dog as mosaic kit: Mosaic Kit Dog