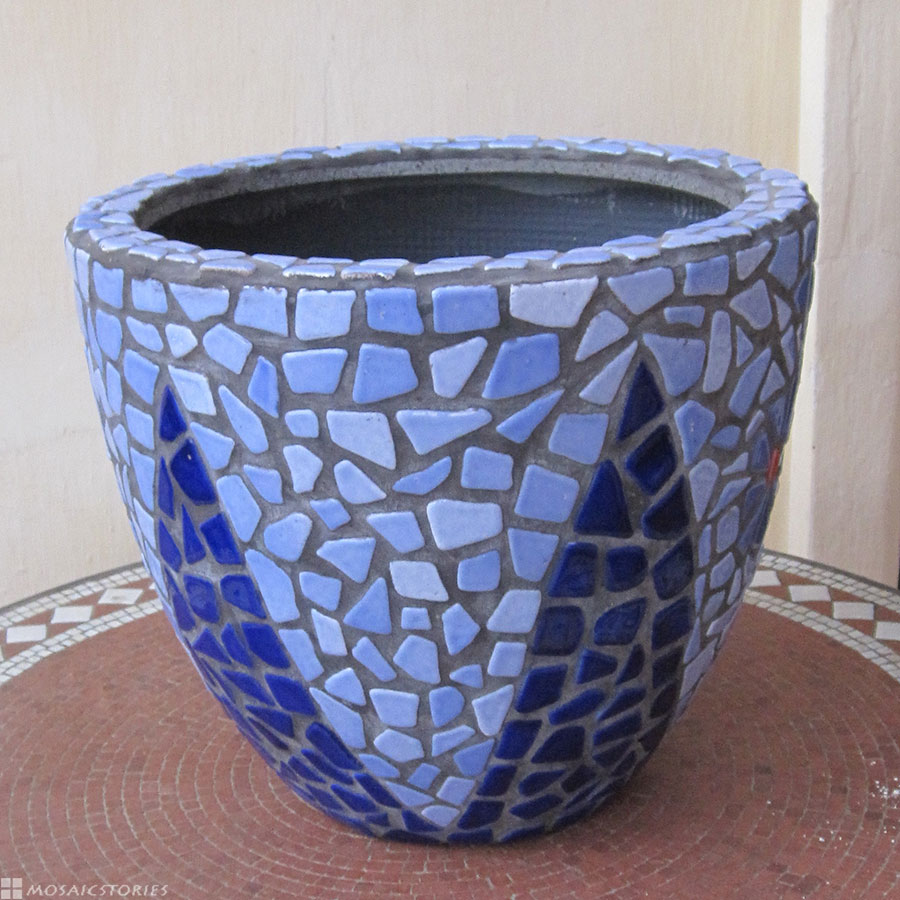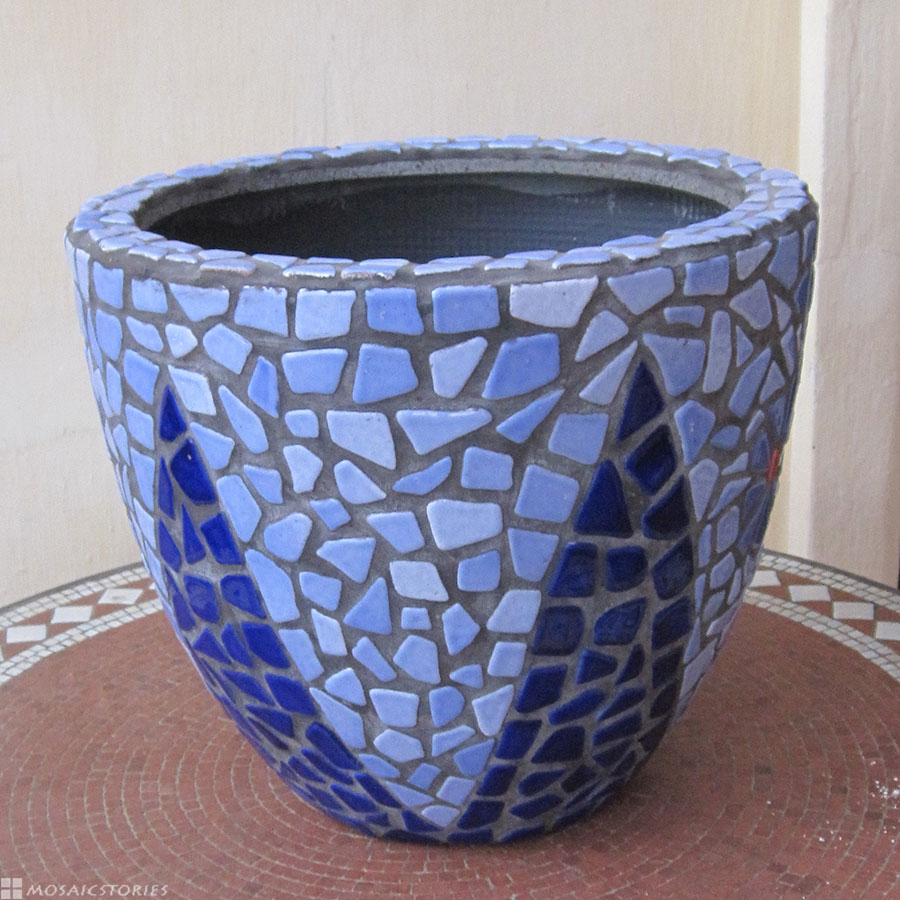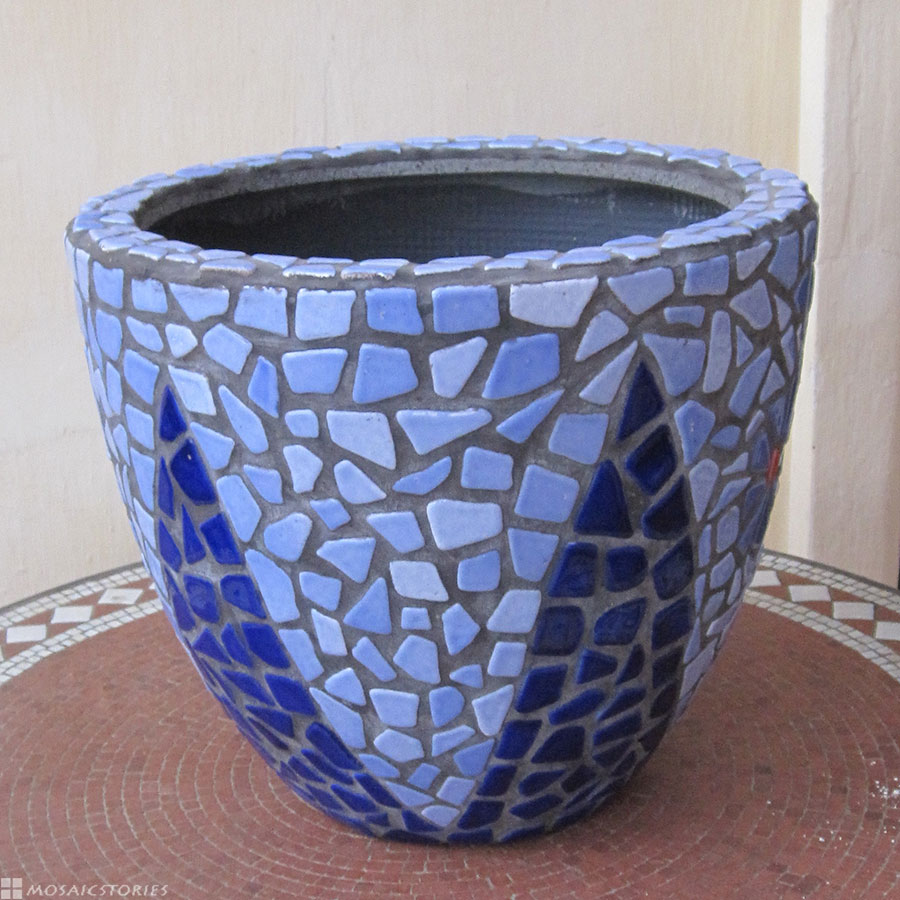 Giving flowers always feels special, but even more special when encased in a classy flower pot.
It is the beautiful 2 hued faience-colors of these blue Soft-Bits tiles that let this flower pot radiate an almost ethereal glint.
Of course not everyone likes to break larger tiles wrapped in cloth with a hammer. Not only can splinters cause injury but also does such a harsh  treatment result in substantial material loss and surface abrasion of the bits that you actually can use for your mosaic.
Sharp edges are another inconvenience and cause for future splintering or cracking when exposed to freezing temperatures.
This is why Alea designed the Soft-Bits.